Self-development to become a successful figure can be done in various ways. These ways can be done without certain limitations, either formally or informally.
Even so, the results obtained cannot be felt instantly, but will take time. Here's a practical way of self-development that we can do in achieving success.
1. Build Motivation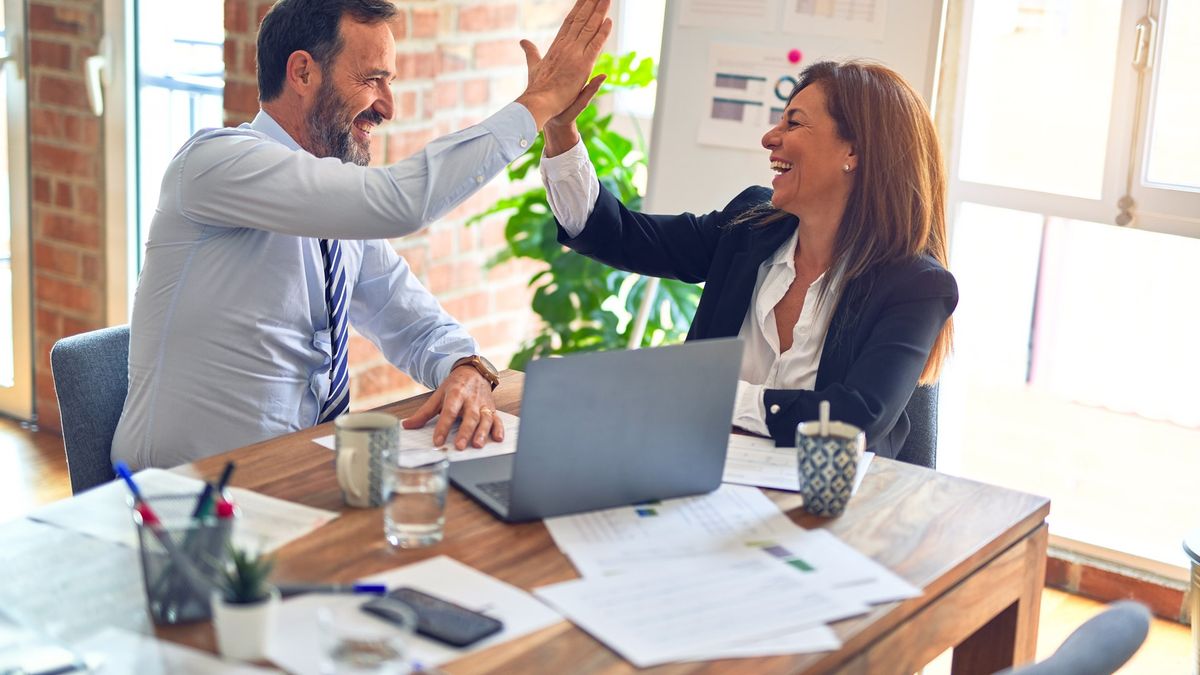 To build motivation, the first thing that needs to be done is to know what you want in life, as well as your goals and how to achieve it. Once you know it, start by trying to make it a reality.
If there is, don't let bad or unpleasant experiences in the past interfere with our motivation to achieve success in the future. Remember, life goes forward, not backwards. The past, let it go. Make this a starting point for our self-development.
2. Identify Strengths and Weaknesses
One of the most important ways to develop yourself is to identify what your strengths and weaknesses are and try to do it realistically. That is, don't be afraid to admit your weaknesses or avoid overestimating your strengths.
List your strengths and weaknesses on a dedicated page. We can write in a notebook or cell phone. If necessary, we can ask people around us, such as family, friends, or co-workers to find an objective opinion.
Recognizing your strengths can add confidence to your personal abilities, while understanding your weaknesses will help create the changes needed to be successful.
3. Focus on the Job or Activities Interested in
Self-development can be started by focusing on a particular job or activity. As we can focus more and more, we will undoubtedly understand more things, maybe even bring things that help develop skills and increase work motivation in the field we are involved in.
If all this time we have a career in the field of marketing, focus on that field while studying its development, for example digital marketing. Likewise, if we are a writer, try to develop writing skills in different fields, maybe varied by using a foreign language or writing for film or book scripts.
4. Improve Personal Ability
Self-development can be done by increasing abilities, through training, seminars or workshops that are in accordance with the current career or profession. In addition, we can attend classes or trainings that match our interests or hobbies, even if they are not career-appropriate.
The various activities above can unlock various potentials, both within and from new people and environments. It could be, the hobby that we have been pursuing so far has the potential to become a new profession with a better level of success, right?
5. Record and Review Every Progress
One way to find out if the self-improvement that has been done is paying off is to take notes and conduct a review. Through notes, we can find out what things have actually been done and the progress that has been achieved.
There's nothing wrong with setting a certain time to record and review things that have been done before, for example every night or every weekend when you have more free time.
6. Organize Lifestyle
Organizing a lifestyle for self-development can be done by practicing a healthy lifestyle. If all this time we are often late for work because of the habit of staying up late and eating unhealthy food, it is natural that the desired salary increase does not arrive.
As a first step to a healthy lifestyle, we can try getting up early, drinking 8 glasses of water per day, exercising for about 20 minutes three times a week, and avoiding 1-2 foods that can interfere with health, such as junk food. or too much soda.
It may seem trivial or even heavy, but know that over time, these new habits will make our physical condition more prime when working and doing activities in daily life.
7. Changing appearance
Appearance is not everything and should not be used as a benchmark for self-development. However, a good appearance and according to the place can certainly support success. When we look presentable, of course it will be pleasing to the eyes of others.
There's no need to suddenly be eager to buy branded clothes at high prices that actually drain your savings. We can read various clothing references online and then try to mix and match the clothes we already have. In addition, we can also buy clothes at lower prices, for example when there is a sale or warehouse cleaning.
8. Maintain good relations
Trying to maintain good relations with family, friends, office colleagues or relations is important for our self-development. Interacting with people who care and share the same vision can have a positive effect and open the door to success more widely.
When we have good relationships with many people, it means that more information can be obtained. Starting from job opportunities, information to get scholarships, or investors who may have been waiting all this time. Don't let the opportunity pass you by.
Development starts with oneself and then will have a positive impact on the way we perceive or treat the people around us. In the end, consistent efforts will bring us to the targeted level of success.