Dare to Start
Successful people are not always people who have good grades in school, but successful people are definitely people who are brave to start.
One of the toughest enemies of achieving success is insecurity.
Many people have ideas but few of them have the confidence to start something new that has never been done.
Dare to start is a capital for prospective entrepreneurs to achieve success.
What's more, for those of you who are young and have fresh ideas to realize.
You also tend to have a lot of time to learn from experiences and business failures that have happened in your life or others.
Another example, instead of waiting for someone or a company to recruit you, you can start a business so that you get income first.
In addition to the potential to get a lot of profit, doing business also makes you don't need to rely on other people to be able to work. In fact, you are the one who opens up new job opportunities for other people out there.
Critical thinking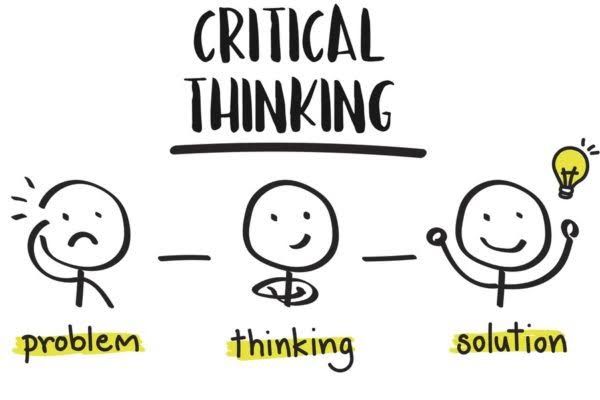 As a young entrepreneur, you must have critical thinking about whatever is in front of you, especially anything that gets in the way of your business.
You must be able to analyze facts and opinions that occur in the community, which can then be used as a solution to all problems that arise, whether it involves your business or not.
By thinking critically and continuing to think positively , the business you founded can grow and move forward.
Discipline
Don't be in a hurry to find ways to get rich if you haven't been able to apply discipline in your life.
Why?
Because discipline is a common character possessed by those who are successful.
So, if you want to be successful, you have to be self-disciplined.
Start by making a work schedule and stop procrastinating.
Trying to finish everything on time is a form of self-discipline.
Quick Adapt
The development of the business world is so rapid, so it has become imperative for business people to be able to adapt quickly.
The most important thing is to adapt to the latest developments in trends and technology.
It will be very difficult for business people if they are left behind from trends and technological developments.
Why?
Because the development of trends and technology can affect consumer interest and also have an impact on the marketing strategy that must be applied.
Able to Accept Criticism and Suggestions
Criticisms and suggestions greatly affect the performance of your business.
Therefore, do not refuse to accept criticism and suggestions related to business.
Regardless of who gives criticism and suggestions, you should accept it first.
Make it your motivation to grow and go further, not make it a serious problem that can destroy your focus.
Sometimes people become too arrogant to not want to accept criticism and suggestions, even though being able to accept criticism and suggestions is one way to become a successful person.